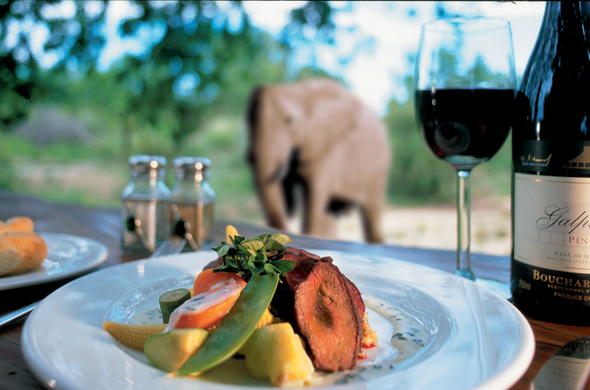 Ulusaba, meaning 'place of little fear', can be found amidst the breathtaking landscapes of the Sabi Sands Private Game Reserve in South Africa. Discover the soul of Africa, where the forces of nature bring together a wilderness of beauty.
Sabi Sand Safari Experience:
There are wedding and honeymoon packages
Children over the age of 12 years are welcome
Superb game viewing and fabulous leisure facilities
Rooms are built 'tree house style', with wooden bungalows on stilts
This Sabi Sands safari lodge borders the Kruger National Park in South Africa. This lodge offers you a unique combination of excellent game viewing opportunities, luxurious accommodation, exciting activities and first rate personal service.
Built along the banks of the Mabrak riverbed, this Sabi Sand safari lodge offers romantic, rustic accommodation in unique and beautiful rooms. This is a must for anyone wanting to experience an authentic and luxurious safari in South Africa.