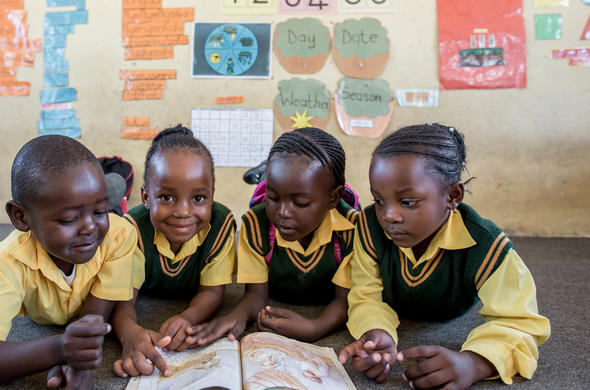 There are a number of community outreach projects run from the Sabi Sand Private Game Reserve. Working with visitors to the reserve, a number of the lodges in the wilderness area run programs that attempt to enrich the local community's lives.
Dedicating their time, resources and energy to help the communities that surround them, is one of the details that not only makes the Sabi Sand lodges note-worthy but also exceptional. These community outreach projects vary depending on the needs of the lodge's immediate neighbours and are centred around education, small business creation and support, housing and medical aid.
Success story
One of the success stories is a cultural tour company owned by a local gentleman that was once a waiter in one of the lodge dining rooms. Today ZamaniMathebule runs a highly successful company that introduces visitors to the local Shagaan people and takes them to his community where they can learn about the history and culture of the community.
The fight against AIDS
Surrounded by a community that struggles with the ravages of the AIDS epidemic, the community outreach programmes have created homes for children who have been orphaned by the disease. An education programme has also been established to teach both younger and older adults about the disease, how it spreads and how it can be avoided.
Providing essential resources
Lack of basic needs is a constant problem in the poorer communities in South Africa and the Sabi Sand community upliftment programs aim to provide essentials such as food, water and electricity, improving the way of life of thousands by providing the simplest of items. This is in essence the goal of the projects; to make small changes or improvements that will make huge differences in the lives of many.
Education and skills
Other outreach programs include sports training for younger children at primary school level. The sports training helps the children to develop their physical talents and provides an opportunity for them to expel their excess energy while having vital playtime and fun.
Skills development courses are also held to up-skill enthusiastic learners, providing them with a abilities such as shoe making, hat making, beading, candle making or baking - all skills that they could turn into a profit making business.
The lodges also all endeavour to hire and train local community members as staff members wherever possible, ensuring that some of the profits from eco-tourism are given directly back to the community in the form of wages and employment.