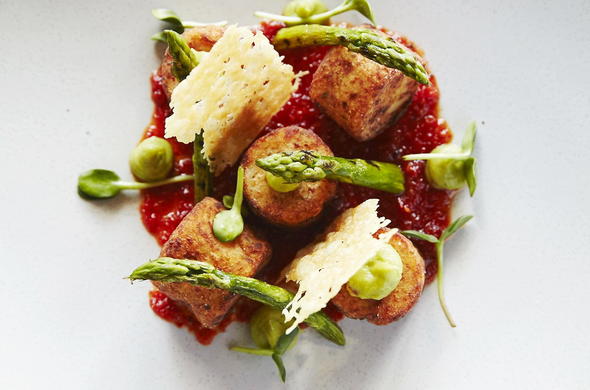 The Singita private lodges at the Sabi Sand Reserve pride themselves in offering food lovers a plethora of exciting tastes and smells, presenting the best in international and African cuisine.
For some a safari is all about bird watching, while for others the opportunity to view the magnificence of a Lioness or an Elephant is the ultimate experience.
For food lover's the experience of and African safari to one of the magnificent Singita lodges offers the opportunity of delving into a wonderful array of local and international dishes that are guaranteed to tantalise and satisfy which is why Singita has become renowned for its excellent cuisine.
Creating an Appetite
A game viewing outing is hunger inducing work. The combination of the early morning and late afternoon game drives, the excitement of an incredible wildlife sighting and the abundance of crisp, fresh air, combined with lazy hours enjoying a siesta in you luxury suite or a soothing massage in the wellness spa, all help to ensure a healthy appetite which is why your safari experience also includes 3 gourmet meals, tea time and pre-dinner game drive snacks to ensure you never go hungry.
Culinary Journey
The lodges at Sabi Sand are renowned for their decadent and delightful cuisine aiming to take all guests, whether adventurous in their cuisine or not, on a culinary journey of exploration. Whether the evening meal is served under the stars at the open-air boma, privately in your suite, or in the immaculately decorated dining room, the service is guaranteed to be world-class.
Freshly Baked
Each meal served to you is viewed by the chefs as an opportunity to show off their culinary skills, as they present perfectly execute eggs benedict or a light and fluffy omelette for breakfast or a soft, still slightly warm from the oven scone topped with freshly whipped cream and homemade strawberry jam for high tea.
Fresh pastries and breads are, of course, prepared daily.Cuisine is prepared with all palates in mind and every attempt is made to ensure all dietary requirements are taken into account without decreasing in the quality and enjoyment of the meal.
Delicious Local Wines
For dinner one may choose to delve into African inspired dishes, enjoying a perfectly cooked Ostrich or Kudu medallion while sipping on a full-bodied award winning local wine. Naturally the gourmet delights are served with only the best wines, chosen and presented from custom designed bush cellars. If you are a food lover, Singita is the safari destination for you.